History


Asmara is the capital of Eritrea. Eritrea is a beautiful country located on the Horn of Africa (northeast). After 30 years of war with Ethiopia, Eritrea became an independent country on May 24, 1992. Eritrea and Ethiopia share the same custom of food in spice, flavor, and eating with injera (the bread) in a family style dining experience.
About Us
Asmara Restaurant was established in 1986. For many years, Asmara has hosted several Bostonians, New Englanders, and Foreigner with Eritrean Food. Many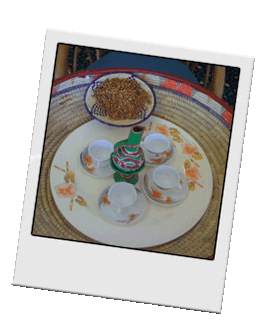 people enjoy the Eritrean custom of eating with there fingers with our bread called Injera. Asmara Restaurant provides two kinds of Injera's. One is made out of Rice (50%) & Wheat (50%) flour and the other is made out of Teff (95%) & Wheat (5%). Teff is a high grain packed with a considerable amount of protein, calcium, and fib

er in each colorful seed. If you are allergic to wheat please call the manager to speak about what your options are. Asmara offers traditional tables called Mesob. They are woven baskets, which diner's sit around the Mesob and the plate of food is placed in the center of the basket. Asmara Restaurant offers a variety of food to cater to the spicy, mild, vegetarian, carnivore, or vegan diners. The restaurant is filled with Eritrean artifacts, a variety of traditional items and several paintings done by an Eritrean Artist of his personal visions of Eritrea. Once you walk into Asmara Restaurant, we want you to experience something very different and satisfying with our flavorful food and our colorful culture.
Press
Excellence Award

2003/2005/2006/2007/2008/2009/2010/2014/2015

Recommend Award

2006

Our Favorite

Yelp.com

Review Award

2006/2007/2010/2012/2013/2014/2016

Best Restaurant Award

1998/2000

Crème de la Crème Award

1988/1993/1994/1995

Best of Boston Award

1987

Restaurant of Choice Award

1987